FKF announces start of new election process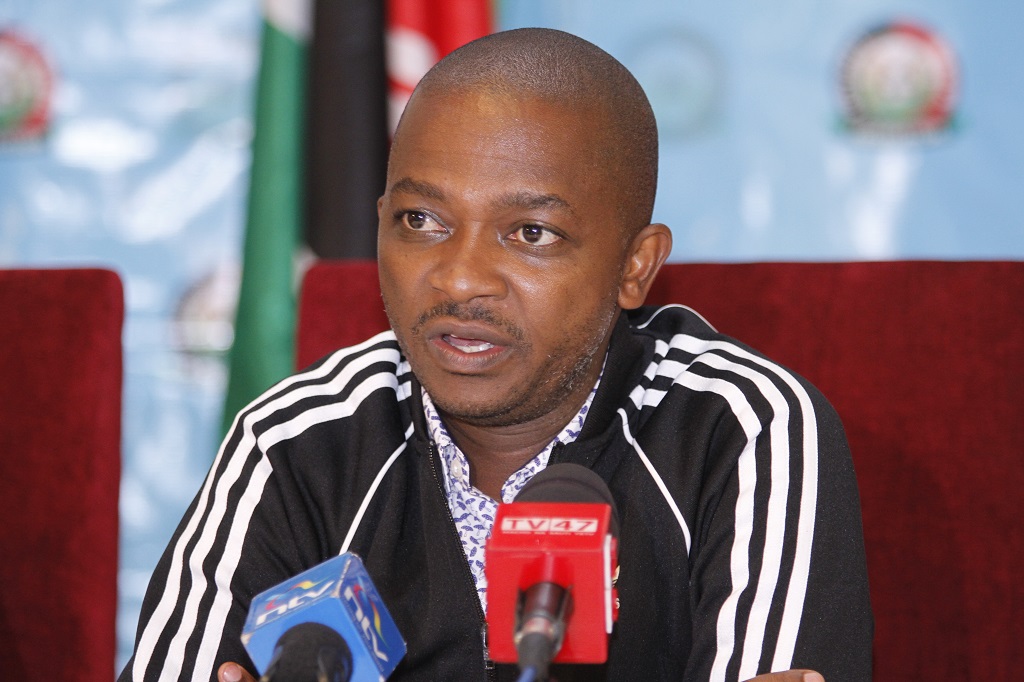 Football Kenya Federation President Nick Mwendwa addresses the press in Nairobi today/PHOTO COURTESY
NAIROBI: December 7, 2019: Football Kenya Federation (FKF) branches have a new 30-day period of member participation in order to agree on a new electoral code after the Sports Disputes tribunal cancelled the federation's branch and national elections that had been planned to culminate today.
According to FKF President Nick Mwendwa, the federation has amended the code and will release it today to all its 20 branches to familiarize with it in readiness for a repeat election.
"We have amended the electoral code and we shall release it today to all our 20 branches for Member participation," Mwendwa told the press today.
"We anticipate having the branches have their meetings and discuss the code and return it to us on January 8, 2020. We shall then hold a Special General Meeting to pass the code and board which will henceforth be mandated with calling for fresh elections," Mwendwa explained.
The FKF boss also announced that the federation was has ruled out the option of appealing the Sports Disputes Tribunal decision at the Court of Arbitration for noting that the Federation has decided to abide by the ruling as much as they doesn't agree with it in whole.
"The FKF National Executive Committee and football stakeholders met on Thursday 5th December, 2019 and decided that we are law abiding and therefore, in good faith, though we respect the Sports Disputes Tribunal and its decisions, we do not agree with the ruling we choose to move forward and submit ourselves to a new election," Mwendwa said.
"FKF wishes to conclude this period of politics as soon as possible and keep our focus on our national teams upcoming international matches. We do not wish to be in office without a new mandate and that is one of the reasons we have not appealed since an appeal at CAS takes a minimum of one year to be concluded," He added.
This is the first time that the federation boss has spoken since the Tuesday ruling by Sports Disputes Tribunal Chairman John Ohaga that put a halt to the elections process. In its ruling, the Sports Disputes Tribunal cited insufficient member participation and improper composition of the electoral board. The Tribunal nullified the FKF County Elections that had been held on November 23, 2019 and further directed that the national elections that were to be held today, December 7, 2019 be called off.
---
---