FKF issues accreditation requirement for coaches, technical bench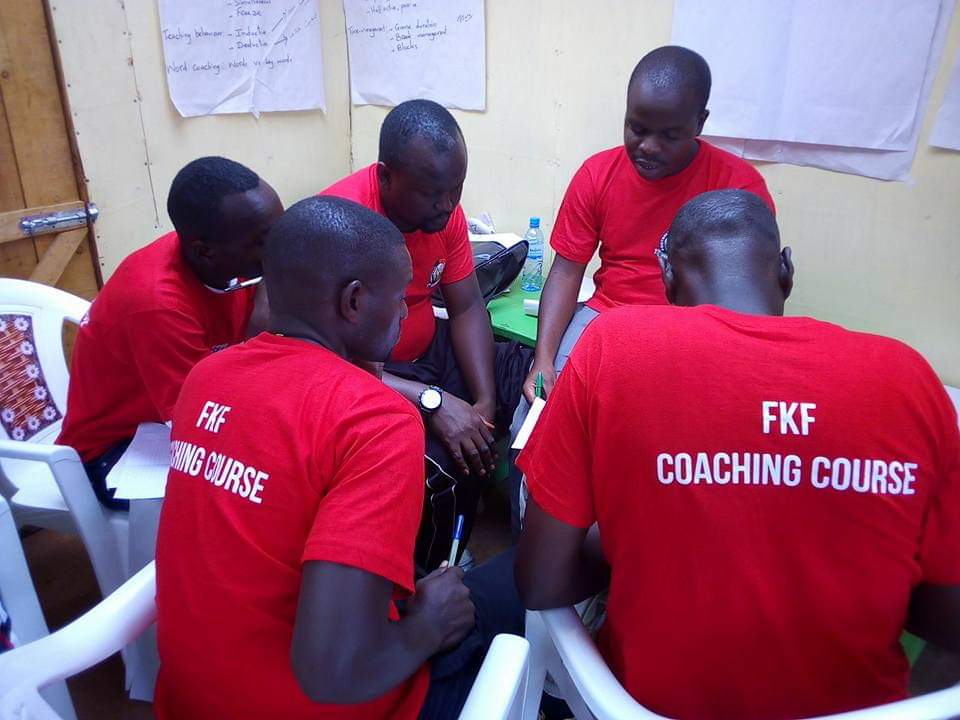 A past FKF Coaching course in progress/ Photo FKF
All coaches and assistant coaches serving with FKF Premier League (FKFPL), FKF Women Premier League (WPL), the National Super League (NSL) and the FKF Division one league will now require to be licensed by the federation and must all have attained a minimum of CAF C certification qualification.
Football Kenya Federation has announced measures and certification requirements for personnel in the technical bench of teams participating in the federation leagues, this aimed at enhancing and ensuring professionalism and competence.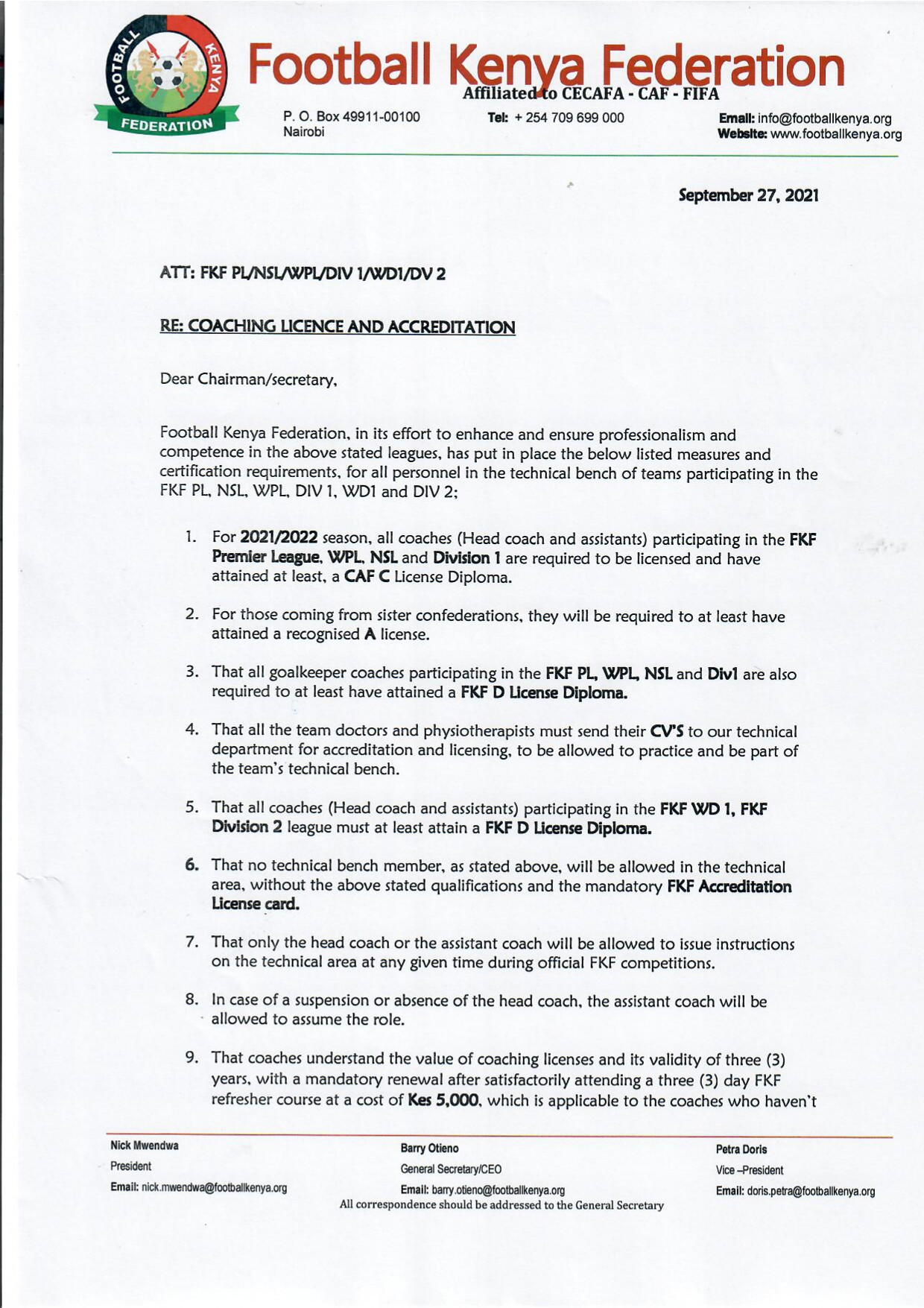 In a circular, FKF says un-accredited personnel will not be allowed to the technical area. Foreign tacticians will be required to have attained a recognised class A licence while all goalkeeper trainers also participating in FKFPL, WPL, NSL and Division one will be required to have attained a FKF class D licence. The same qualification is required for coaches and assistant coaches participating in the FKF division two and FKF Women Division one.
The accreditation cards for coaches who are Kenyan citizens will be issued by the federation upon clearance and payment of a Ksh 500 fee. The licence is valid for a period of three years while all foreign coaches will be required to present their CV with a Ksh 100,000 fee.
---
---