Gor Mahia nets Betafriq multi-million sponsorship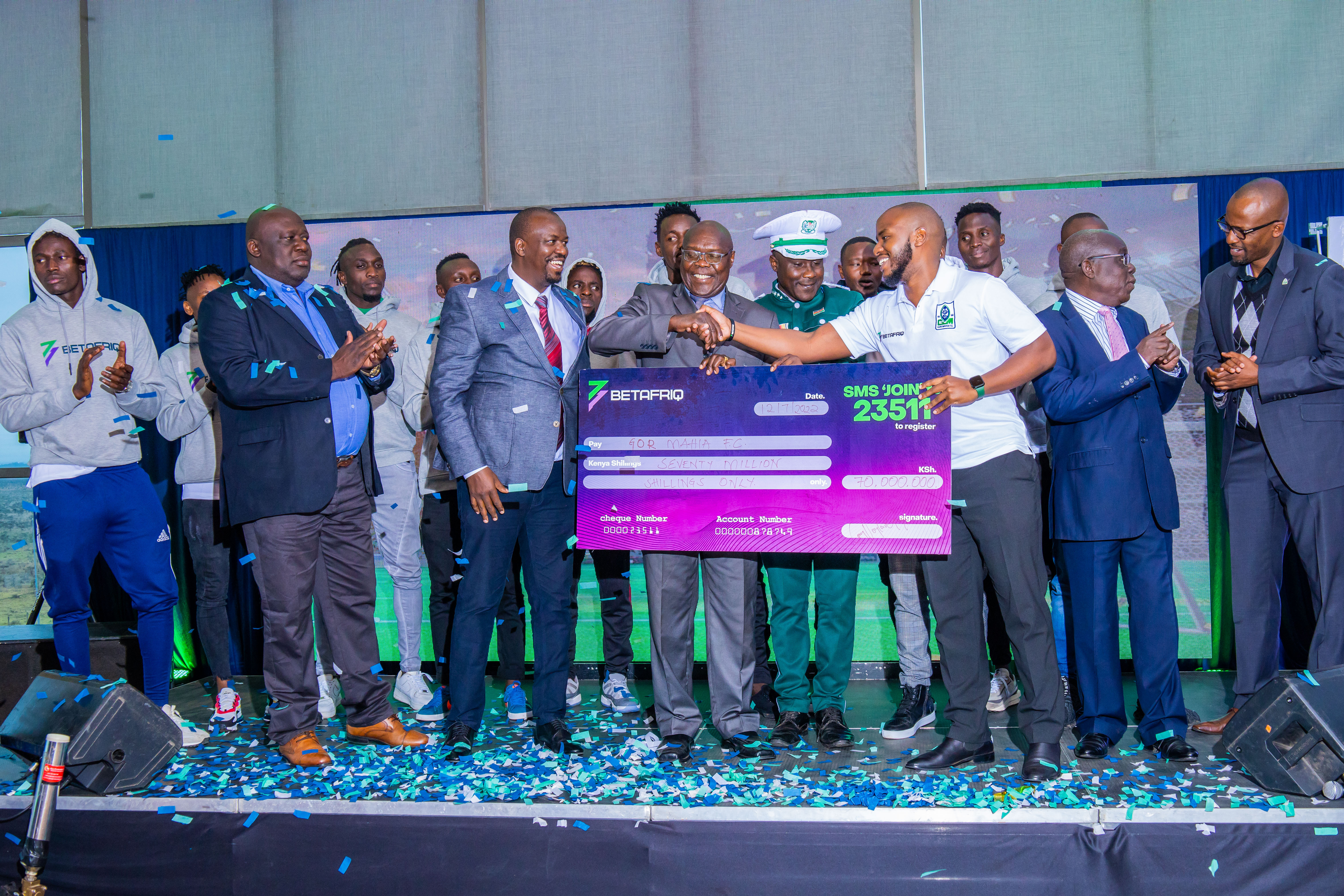 Nairobi, Tuesday 12th July, 2022: Kenyan football giants Gor Maha today received a shot in the arm when they officially unveiled a new shirt sponsorship deal with gaming firm Betafriq.
Gor Mahia, who had benn cash strapped, will have Betafriq as their official shirt sponsor in a three year deal worth Sh 70 million
This is the fattest sponsorship deal the 19 time Kenyan champions have ever inked just weeks since their former sponsor terminated their previous deal.
Speaking during the unveiling at a Nairobi Hotel, Tuesday morning, Betafriq's general manager Craig Oyugi distinctively assured all, that the firm will continue investing in Kenyan Sports, with Gor Mahia's sponsorship being an inception of future involvements.
"It's actually a privilege for Betafriq to be part of a club of such high stature like Gor mahia. We are committed to see thatGor Mahia continue posting great results like it has been their tradition and that is why we have decided to walk this journey with them," Oyugi said.
"True to our principle of supporting local initiatives, Gor Mahia is a local club that we are honored to be associated with," Oyugi said.
On his part, Ambrose Rachier Gor Mahia's Chairman expressed his gratification noting that Betafriq had come to their rescue at a time when the club had no sponsor. "I want to assure our sponsors that we are going to give in our best and go back to where we belong by the end of the season.
Betafriq, which is Kenya's fastest growing gaming firm, was among the first gaming firms to have their license renewed by BCLB last week.
"We are optimistic that the sponsor should be able to perform and deliver their part of bargain. Last sponsorship had challenges due to Covid-19 pandemic which forced our deal to be reduced by 50pc but we believe Covid-19 is going away and the sponsor should be able to perform," Rachier stated.
"We hope to revive interest in Kenyan football by being associated with Gor. We believe this will have a cascading effect across the league and spur more sponsorship from like minded business, further elevating Kenyan football. We aim at supporting as many local sporting initiatives as is financially and logistically possible," added Craig Oyugi.
---
---