Johnstone Etale: Policeman using coaching to fight crime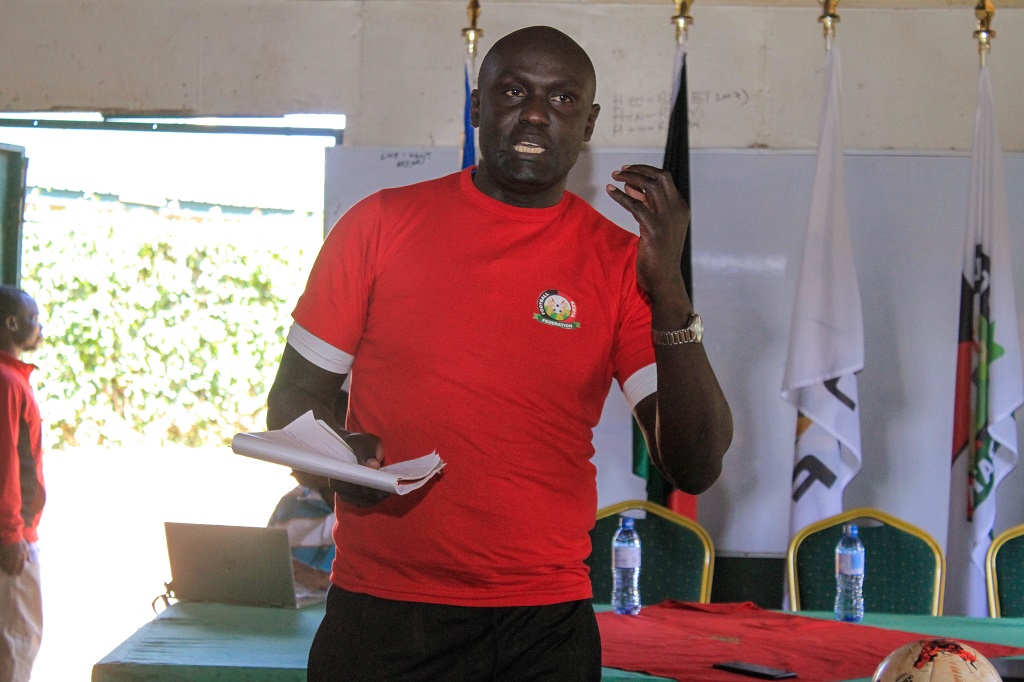 Before he tells you who he is, you will think Johnstone Etale is like all of his classmates, an aspiring football coach looking to move up in the game.But there is more to him. Etale is a police officer posted at Spring Valley police and is one of the coaches who have started their CAF D course at Hospital Hill High School today.
Etale is also a grassroot coach at Kibagare Slums Football Club. He uses football as a community policing initiative to curb crime in the slums.
"One cannot use rifles alone to curb crime in society. With the introduction of community policing, I have been able to create a team from Kibagare Slums and engage them in playing football, and through this, I have been able to effectively curb the crime rate in my area."
"I am thankful to the federation for giving us this opportunity to acquire knowledge and sharpen our skills as coaches. With this, we can now impart proper knowledge in our grassroot teams and help the game evolve."
The opening ceremony was presided over by FKF Vice President Doris Petra and graced by FKF CEO Barry Otieno, and FKF Nairobi West Chairman Caleb Malweyi.
Other members of the class include former Tusker captain and Kenyan International Joseph Shikokoti, Mary Mumbua a coach who works with deaf ladies, and journalist and commentator Ali Salim and radio presenter Jacob Maunda a.k.a Shatta Bway
The class is under the tutelage of FIFA/FKF instructors Beldine Odemba and Musa Otieno who will teach them the basics of coaching and essential life skills.
Thika, Laikipia, Mombasa, and Bungoma are also conducting a ten-day CAF D coaching course.
---
---