KNCCI President Ngatia holds talks with grassroots business fund teams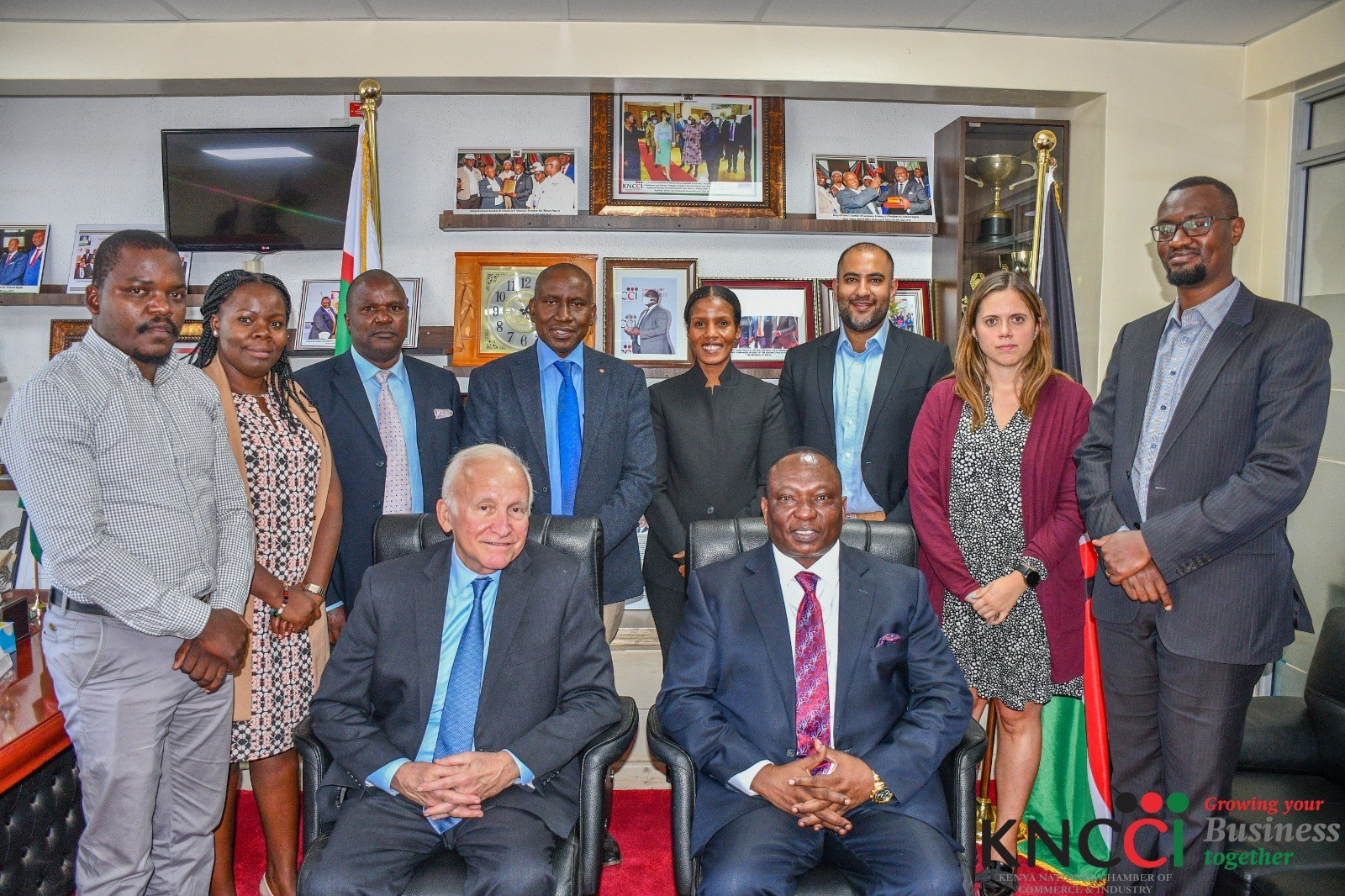 The Kenya National Chamber of Commerce and Industry (KNCCI) President Richard Ngatia today met with the Grassroots Business Fund (GBF) Team and held discussions centered on access to financial and non-financial products for MSMEs in Kenya as well as the overall business climate in the country.
The Grassroots Business Fund Team, which was led by its global CEO Mr. Harold Rosen -who based in Washington, DC, USA- also included Lilian Mramba, Dushanbe Dhakan and Victoria Garzon as Ngatia continues in his pursuit of bettering the business environment in Kenya and the region.
During the meeting, the KNCCI and GBF teams discussed cooperation areas in women-led and youth-led start-ups with emphasis being on access to affordable and appropriate finance and capacity building through training.
Both organizations seek to address the funding gap by pairing up financial support with well-tailored technical assistance, and a hands-on coordination strategy between various players in the eco-system to effect behavior change and resource flow by providing digital tools to improve business process automation and incorporation of technology, financing-managing day to day finance and operations, pre-lending and post-lending technical assistance and market linkages for business development.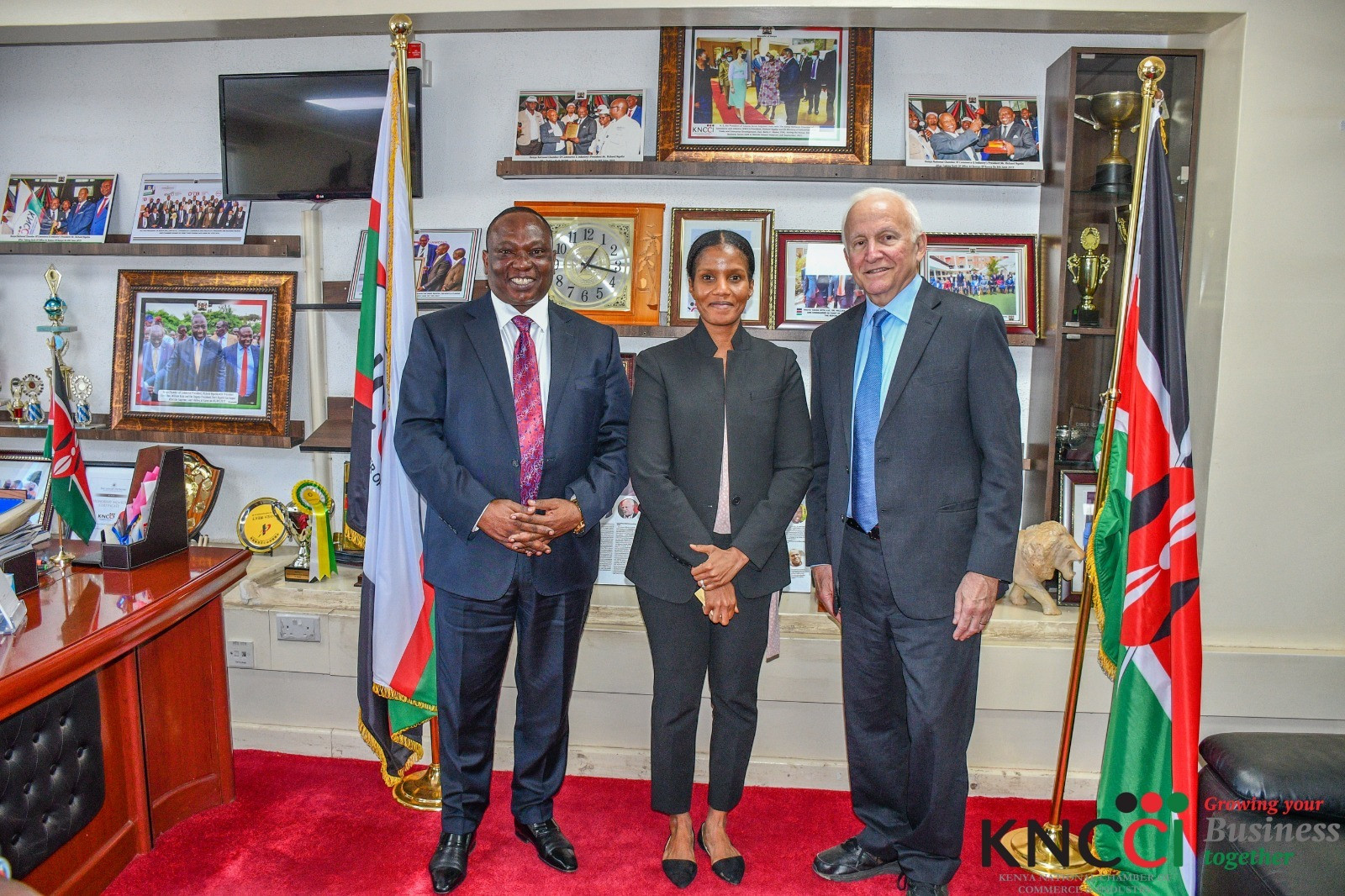 The Ngatia-led KNCCI is ready to ensure a conducive business environment and build businesses capacity, he also committed to availing a membership base of potential youth and women-led businesses for funding and come up with sustainable trade support activities that will ensure that the objectives are achieved. Funds will be offered between Ksh 10,000 upto Ksh 10million to MSMES as startups for the youth and women.
Ngatia also thanked and appreciated the team and by extension the Master Card Foundation for choosing KNCCI as a partner to work with.
This meeting comes hot on the heels of the recent signing of a contract between KNCCI and GBF. In the contract, the Master Card Foundation will be providing a fund to 500,000 businesses to be managed by GBF. Funds will be offered between Ksh 10,000 upto Ksh 10million to MSMES as startups for the youth and women.
KNCCI's role will be to mobilize and screen potential applicants for eligibility to access the fund as well as build their capacity through financial literacy training and digitization of their business business.
---
---