KNCCI President Ngatia hosts Asian-African Chamber Of Commerce delegation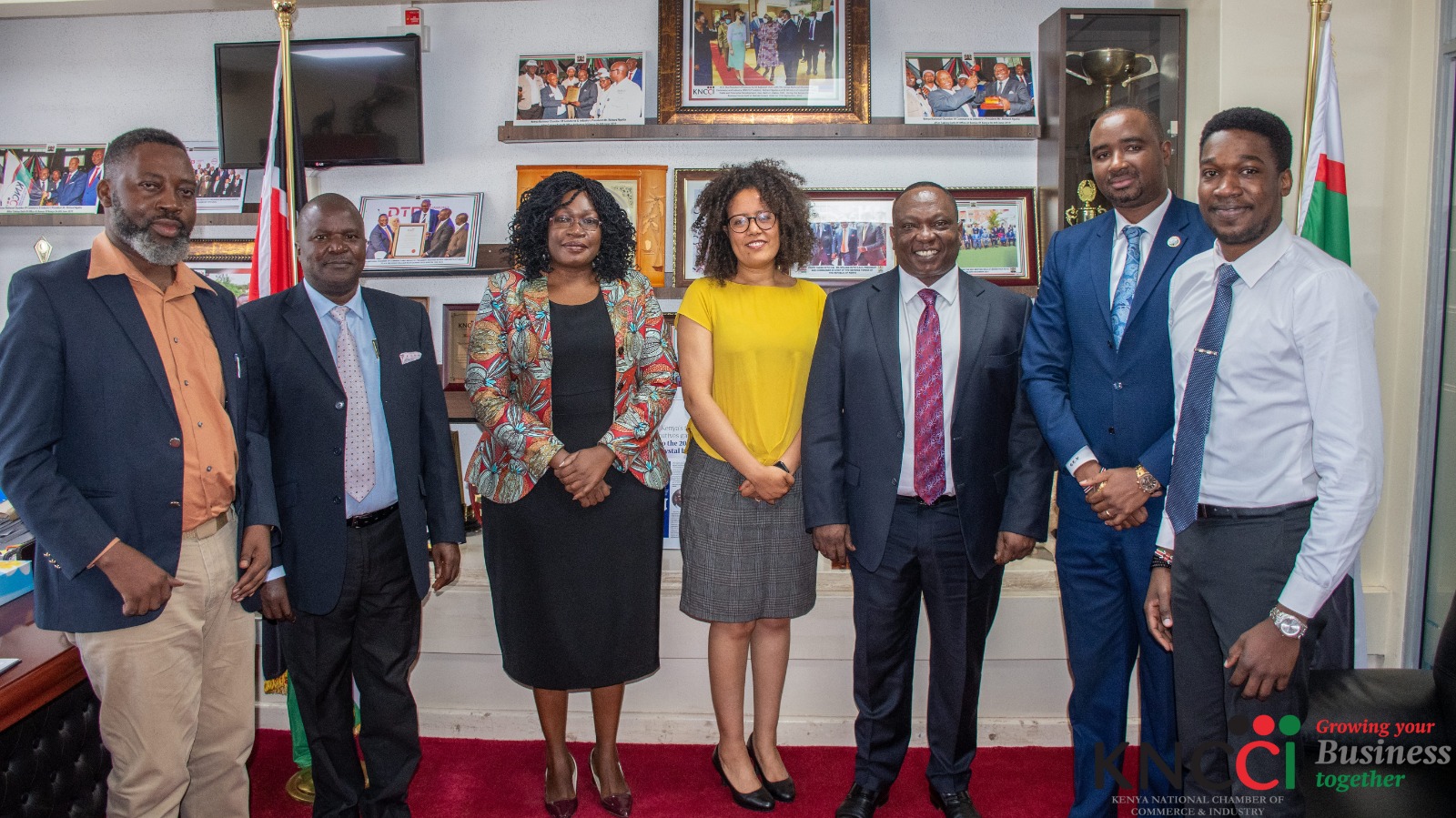 The Kenya National Chamber of Commerce and Industry (KNCCI) President Richard Ngatia today hosted a delegation composed of leaders from the Asian- African Chamber of Commerce and Industry (AACCI) led by the President of its Kenya Chapter Ms. Selamawit Zemene Mwewosha.
The meeting between Ngatia and the AACCI was aimed at building sustainable cross-cultural collaborations for Africa.
The Asian- Africa Chamber of Commerce and Industry officially launched its Kenyan chapter in December 2022 with a vision to be recognised as an essential driving force for international business between Asian and African organizations.
KNCCI and AACCI will collaborate to support businesses, especially start-ups through capacity building in terms of training and joint ventures.
The Association of Southeast Asian Nations (ASEAN) is integrated with a market size of $2.3 trillion and 600 million people through regional economics.
The Chamber President assured them that KNCCI is ready to ensure a conducive business environment, build businesses capacity and strengthen economic diplomacy and grow the exports to ASEAN market. He also congratulated the AACCI-Kenyan Chapter for being vibrant since the launch.
To strengthen the business partnerships and opportunities between Kenya and ASEAN market, AACCI will organize an outgoing trade delegation to Malaysia in June 2023 and an incoming trade delegation to Kenya in July 2023.
AACCI advocates on behalf of the private sector of the Asian-African region for: Good corporate governance, public-private partnership in the development of projects and more particularly, regional projects covering more than one AACCI-member country, improvement of the business climate for the development of private investment, institutionalized public-private dialogue, involvement of the private sector in policy making decisions and AACCI is also active in capacity building for its members through the organization of seminars, workshops and offers various platforms for members to exchange ideas and share experiences.
---
---